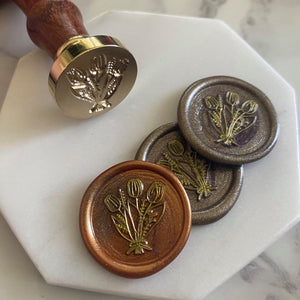 Wax Seal Stickers (Mixed Pack)
Wax seals that have been created on TikTok live and in our videos! This is a mix pack that will be randomly selected, if you are interested in a certain stamp in your mix pack leave a note at the checkout. 
Available in packs of 5 & 10.
All stamps come with a 25mm adhesive backing which can be used as a sticker! 
---